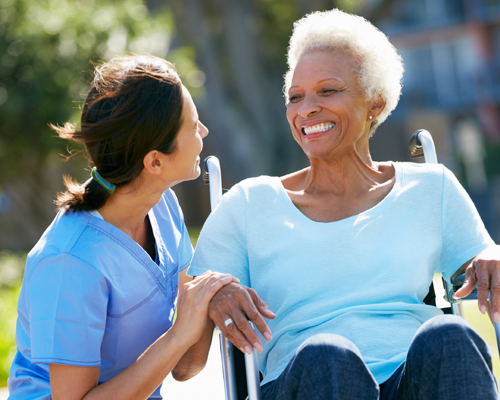 Specialized Services:

We are proud to offer on-site kidney dialysis provided by Fresenius.
Benefits of on-site dialysis are :
-- Limits discomfort and stress related to transport
-- Medications and dietary needs are more closely monitored
-- Therapy sessions are completed around dialysis schedule,
optimizing therapy time
-- Increases quality of life

Fairlawn Nursing & Rehabilitation's Dialysis Den, provides a comprehensive standard of care that leads to improved resident outcomes. Skilled dialysis staff administers the patient treatments prescribed by the Nephrologist.
The dialysis team coordinates with the nursing staff to closely monitor the resident's medical conditions resulting in fewer re-hospitalizations.

Amenitites

Fairlawn Skilled Nursing & Rehabilitation Center strives to have
the best possible accommodations for our residents. Below you
will find listed the services and amenities that we offer on campus:
Skilled Nursing Care
Private and Semi-Private Suites
Physical, Occupational, Speech & Respiratory Therapies
Tracheostomy Services
PICC Line & IV Therapy Services
TPN Services
Wound Care
Hospice Care
Respite Care
Post-Surgical Care
Joint Replacement Recovery
Short-Term Rehabilitation
Long-Term Care Services
Medication Management Services
Pain Management Services
Secure Environment
Pet Visits
Religious Programs
Creative and Traditional Activities
Private Phone Line
Free WiFi
Transportation to Medical Appointments
Meds to Home program with PCA pharmacy - 30 day supply at discharge
On-Site Services:
Laboratory Services
Dental Services
Audiology Services
Optometry Services
Dietician Services
Psychiatry / Psychology Services
Beautician Services